Nick Freeman Promoted to Vice President of Commercial and Hospitality
The Carl M. Freeman Companies Promote Nick Freeman to Vice President of Commercial and Hospitality for the Carl M. Freeman Companies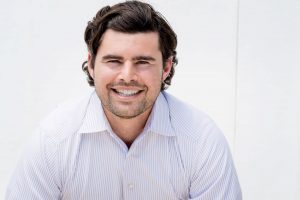 The Carl M. Freeman Companies is pleased to announce Nick Freeman as Vice President, Commercial and Hospitality for the Rockville, Maryland-based company. In his new role, Nick will oversee the company's established third-party management services, lead acquisitions of new commercial properties and identify new opportunities for the company in commercial real estate. In addition, Nick will oversee all golf, food and beverage operations for Bear Trap Dunes and the Bayside Resort Golf Club.
A graduate of Georgetown University, Nick has been an integral part of the company's growth in its third-party management and commercial division. In addition, Nick serves as a Managing Member of the Freeman Fund, the Freeman family's principal investment vehicle. Nick is also active in the community, serving as Trustee for the Carl M. Freeman Foundation and as Trustee for the Landon School in Bethesda, Maryland.
"Nick will combine his unique understanding of the history and values of the Carl M. Freeman Companies with a forward-looking vision of the experience economy to provide essential leadership for the growth of our expanding commercial real estate portfolio and service offerings," said James Milam, Chief Financial Officer. "Nick's oversight will be critical to maintaining the positive momentum in our sports and hospitality investments."
Freeman grew up in the golf world during the development and openings of two top-rated golf courses in the state of Delaware, where he now oversees all club operations. Bayside Resort Golf Club in Selbyville, Delaware, has been named the top course to play in the state and was recently recognized with the 45th ranked clubhouse in the country. Bear Trap Dunes, located in Ocean View, Delaware, has been named the 3rd best course to play in the state. Its restaurant, The Den Bar & Grill, is considered a culinary destination.
"I look forward to growing our owned portfolio of commercial, sports and hospitality investments, and to welcoming new clients to our third-party management platform," said Nick Freeman. "Following in the footsteps of my Grandfather and parents, I am excited to be part of the next era of growth for the company, building on a seventy-five year history of creating places that enrich lives."
Nick resides in Washington, D.C., and will provide leadership for the Carl M. Freeman Companies based out of their Rockville, Maryland, headquarters.